Description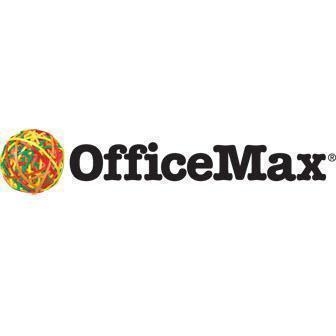 OfficeMax Hodgkins is the place to shop for copy paper, ink cartridges, toner cartridges, office desks, chairs and all of your office supply needs. Stop in or call for more information.
Web Link

Services

Retail, Impress Location, CTRL Center, WiFi, Shred, FedEx Drop, Sprint, Expanded Technology

Products

Break room supplies, Ink Refill, CTRL Center, WiFi, Shred, FedEx Drop, Expanded Technology, Retail, Spiral Notebooks, Composition Notebooks, Notebook Paper, Pens, Pencils, Kleenex, Binders, Glue, Glue Sticks, Folders, Scissors, Rulers, Backpacks, Highlighters, Calculators, Crayons, Color Markers, Colored Pencils

Brands

3M, Barnes & Noble Nook, Papermate InkJoy, Hewlett Packard, Cyber Acoustics, Georgia Pacific, Hello Kitty, Prismacolor, QuickBooks, OfficeMax, Microsoft, PaperMate, Samsonite, Swingline, Fellowes, Logitech, PaperPro, Rose Art, Uni-ball, Verbatim, Westcott, Brother, Crayola, Fiskars, Lexmark, Linksys, Memorex, Quicken, Sharpie, Lenovo, Belkin, Clorox, DiVOGA, Engage, Keurig, Pentel, Scotch, Targus, Nikon, Canon, Dixie, Epson, Helix, Kodak, Pilot, Dell, Expo, Iris, BIC

Specialties:

Back to School, On Call Tech Support, OfficeMax Credit Cards, MaxPerks Rewards, Impress Printer Center, OfficeMax Workplace

Featured Businesses

Countryside, IL

Turn Your Ideas Into Stamps.

Chicago, IL

Cabinet Dealers. Get an Profile Info, Estimate & More!

Serving your area

We Match You To Pre-Screened Cabinet Professionals. Fast Response.
OUR PRIVACY POLICY HAS CHANGED. PLEASE SEE THE PRIVACY POLICY LINK ABOVE.